Tom Lichtenheld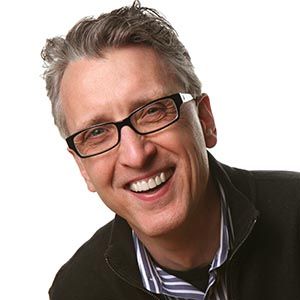 Tom Lichtenheld doodled his way through school then worked as a sign painter, set designer, printer and art director. After a long career in advertising, he accidentally-on-purpose switched to creating children's books. His books are praised for their humor, expressive characters and rich detail. He's known for creating books that appeal to children and adults alike, and his portfolio of more than 20 books offers something for every age. "Goodnight, Goodnight, Construction Site," created in 2011 with author Sherri Duskey Rinker, has sold over a million copies. The long-awaited sequel, "Mighty, Mighty, Construction Site" was released in February.
Twitter: @tlichtenheld
Book Description
At last—here from the team behind the beloved international bestseller comes a companion to Goodnight, Goodnight, Construction Site. All of our favorite trucks are back on the construction site—this time with a focus on team-building, friendship, and working together to make a big task seem small! Down in the big construction site, the crew faces their biggest job yet, and will need the help of new construction friends to get it done. Working as a team, there's nothing they can't do! The millions of fans of Goodnight, Goodnight, Construction Site are in for a mighty good time!