Tara Clancy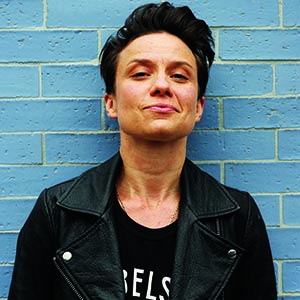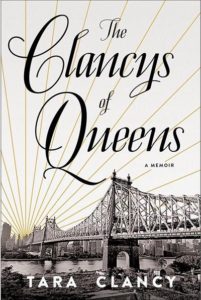 Tara Clancy's writing has appeared in The New York Times, The Nation, The Paris Review Daily and The New York Times Magazine. She is a Moth GrandSlam winner, frequent host of The Moth Mainstage live shows, and has told stories on the Moth Radio Hour, NPR's Snap Judgment, The Story Collider and Risk! Her memoir, "The Clancys of Queens," was a 2016 Barnes and Noble Discover Great New Writers pick.
Twitter: @TaraClancyNYC
Book Description
Fifth-generation New Yorker, third-generation bartender, and first-generation author Tara Clancy was raised in three wildly divergent homes: a converted boat shed in working class Queens, a geriatric commune of feisty, Brooklyn-born Italians, and a sprawling Hamptons estate she visited every other weekend. This childhood triptych comes to life in The Clancys of Queens, an electric, one-of-a-kind memoir.
From scheming and gambling with her force-of-nature grandmother, to brawling with eleven-year-old girls on the concrete recess battle yard of MS 172, to hours lounging on Adirondack chairs beside an immaculate croquet lawn, to holding court beside Joey O'Dirt, Goiter Eddy, and Roger the Dodger at her Dad's local bar, Tara leapfrogs across these varied spheres, delivering stories from each world with originality, grit, and outrageous humor.
But The Clancys of Queens is not merely an authentic coming-of-age tale or a rowdy barstool biography. Chock-full of characters who escape the popular imaginings of this city, it offers a bold portrait of real people, people whose stories are largely absent from our shelves. Most crucially, it captures—in inimitable prose—the rarely-heard voices of New York's working-class women.
With a light touch but a hard hit, The Clancys of Queens blends savvy and wit to take us on an unforgettable strata-hopping adventure.