Sharon Weinberger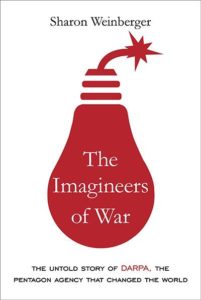 Sharon Weinberger is a national security writer focusing on science and technology issues and a 2011 Alicia Patterson Foundation Fellow, reporting on "War 2.0," the Pentagon investment in social network analysis. She is the national security editor at The Intercept and the author of "Imaginary Weapons: A Journey Through the Pentagon's Scientific Underworld." Her new book, "The Imagineers of War: The Untold Story of DARPA, the Pentagon Agency That Changed the World," will be released in March 2017.
Currently Sharon is currently a fellow at the Radcliffe Institute for Advanced Study at Harvard University and a Global Fellow at the Woodrow Wilson International Center for Scholars. She also has held fellowships at MIT's Knight Science Journalism program, the International Reporting Program at Johns Hopkins Paul H. Nitze School of Advanced International Studies and Northwestern University's Medill School of Journalism. She has written on military science and technology for Nature, BBC, Discover, Slate, Wired and The Washington Post, among others.
Prior to her career in journalism, Weinberger worked as a defense analyst for System Planning Corporation (SPC), a research organization focused on national security. While at SPC, Weinberger wrote reports and policy analysis for the Pentagon on subjects ranging from arms export policy to the Department of Defense laboratory system.
Twitter: @weinbergersa
Book Description