Ru Freeman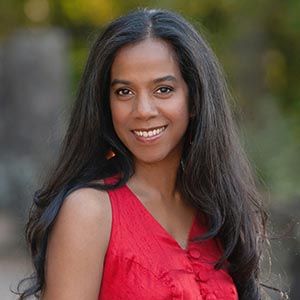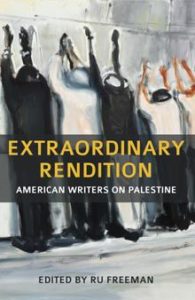 Ru Freeman is a Sri Lankan born writer and activist whose creative and political work has appeared internationally. She is the author of the novels "A Disobedient Girl" and "On Sal Mal Lane," a New York Times Editor's Choice Book.
She is editor of the anthology, "Extraordinary Rendition: (American) Writers on Palestine," a collection of the voices of 65 American poets and writers speaking about America's dis/engagement with Palestine. She earned a graduate degree in labor studies, researching female migrant labor in the countries of Kuwait, the U.A.E, and the Kingdom of Saudi Arabia, and has worked at the Institute for Policy Studies in Washington, D.C., in the South Asia office of the AFL/CIO, and the American Friends Service Committee in their humanitarian and disaster relief programs. She is a contributing editorial board member of the Asian American Literary Review, and a fellow of the Bread Loaf Writer's Conference, Yaddo, Hedgebrook, and the Virginia Center for the Creative Arts. She is the 2014 winner of the Janet Heidinger Kafka Prize for Fiction by an American Woman. She writes for the Huffington Post on books and politics.
Ru is an activist and journalist whose work appears internationally. She calls both Sri Lanka and America home.
Twitter: @RuFreeman
Book Description
Extraordinary Rendition brings together the work of sixty-five prominent writers to examine America's culpability in the denial of human rights and dignity to Palestinians in Israel/Palestine and beyond. The anthology includes pieces by writers such as Chana Bloch, Jane Hirshfield, Colum McCann, Roger Reeves, George Saunders and Alice Walker. In writing that is always clear, and often startlingly beautiful, they cover a range of issues including the erasure and reconstruction of histories, the examination of identity, the rights, privileges, and responsibilities of speaking out as artists, the conditions of occupation, and the potential for activism. They also explore the way U.S. foreign policy towards Palestine regularly mirrors the harsh realities faced by many of America's own minorities. The anthology as a whole counters the dehumanizing narrative about Palestine that has taken hold in the United States, often supported by mainstream news organizations, and makes a significant contribution toward an understanding of the ways people of conscience in general, and writers in particular, can take on one of the most pressing political questions of our time. With contributions from Corban Addison, Mariana Aitches, Xhenet Aliu, Ammiel Alcalay, Kazim Ali, Sinan Antoon, Phillip B. Williams, Teju Cole, Michael Collier, Ted Conover, Ramola Dharmaraj, Marlene Dumas, Mary Jane Nealon, Duranya Freeman, Tess Gallagher, Cristina Garcia, Suzanne Gardinier, David Gorin, Kim Jensen, Lawrence Joseph, Nancy Kricorian, Rickey Laurentiis, Kiese Laymon, Farid Matuk, Colum McCann, Askold Melnyczuk, Christopher Merrill, Claire Messud, Philip Metres, Peter Mountford, Susan Muaddi Darraj, Dina Omar, Alicia Ostriker, Ed Pavlic, Sarah Schulman, Alan Shapiro, Robert Shetterly, Naomi Shihab Nye, Tom Sleigh, Ahdaf Soueif, Adam Stumacher, William Sutcliffe, Janne Teller, Philip Terman, Diego Vazquez Jr., Alice Walker, and Clarence Young.