Rick Campbell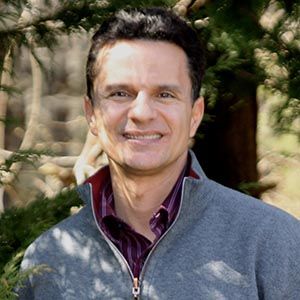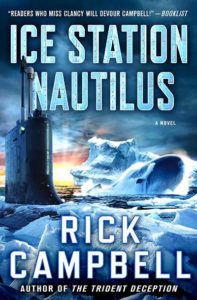 Rick Campbell, a retired Navy Commander, spent more than 20 years in the Navy, serving on four nuclear-powered submarines. On his last submarine, he was one of the two men whose permission is required to launch its nuclear warhead-tipped missiles.
Upon retirement, Rick was signed by St. Martin's Press for his novel "The Trident Deception," which was hailed by Booklist as "The best submarine novel written in the last 30 years, since Tom Clancy's The Hunt for Red October." His first three books, including his most recent, "Ice Station Nautilus," were Barnes & Noble Top 20 best-sellers. Rick's fourth book —"Blackmail"—releases in June 2017 at bookstores everywhere.
Book Description
Russia's new ballistic missile submarine, Yuriy Dolgorukiy, is being deployed on its first patrol while America's newest fast attack submarine, North Dakota, is assigned to trail it and collect intel. As the Russian submarine heads under the polar ice cap, its sonar readings reveal the trailing American sub and cause the Russians to begin a radical, evasive maneuver. This, however, fails and the submarines collide, resulting in damage that sends both to the bottom.
The Americans immediately set up a rescue mission, sending a new submarine and a SEAL team to establish an ice camp---Ice Station Nautilus---and stage a rescue. The Russians also send men and material, ostensibly to rescue their own men, but the Russian Special Forces team is also there to take the American base camp and the American sub, leaving no survivors or traces of their actions. As the men in North Dakota struggle to survive, the SEAL team battles for possession of the submarine.
Rick Campbell's Ice Station Nautilus is an epic battle above and below the ice, Special Forces against SEALs, submarine against submarine, with survival on the line.