Michelle Knudsen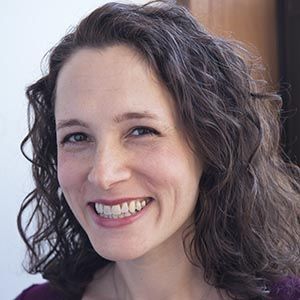 Michelle Knudsen is a New York Times best-selling author of 45 books for young readers, including board books, picture books, early readers, and middle-grade and young adult novels. Her best-known book to date is the award-winning picture book "Library Lion," illustrated by Kevin Hawkes. "Library Lion" has been translated into 14 languages, is currently being performed as a musical stage production in Israel and South Africa, and was selected by Time Magazine as one of the Best 100 Children's Books of All Time. She is also the author of "Marilyn's Monster," illustrated by Matt Phelan and the Trelian trilogy of fantasy novels ("The Dragon of Trelian," "The Princess of Trelian" and "The Mage of Trelian") and the young adult novel "Evil Librarian," which was awarded the 2015 Sid Fleischman Award for Humor. Her new book, due out in February 2017, is the YA sequel "Revenge of the Evil Librarian." Michelle also works as a freelance editor and writing teacher, and is a member of the Writing for Young People MFA faculty at Lesley University. She lives in Brooklyn, N.Y.
Facebook
Twitter: @michelleknudsen
Tumblr: Michelle Knudsen
Pinterest: Michelle Knudsen
Michelle Knudsen at the 2017 GBF:
Program:
Searching For Truth
Time: 1:15 pm - 2:05 pm
Genre: Young Adult
Location: Ogden Nash Pavilion
Signing Time: 2:15 pm
Book Description
The stage is set for a fiendishly dramatic summer at theater camp for Cyn and Ryan. With NO DEMONS.
Last fall, Cynthia Rothschild saved her best friend, Annie, (and everyone else in her high school) from the demon librarian, Mr. Gabriel. But now all that demon stuff is over, and Cyn is ready to have the best summer ever -- at theater camp (!) with her former crush and now boyfriend (!!) Ryan Halsey.
Once she gets to camp, though, the Best Summer Ever does not seem to be following the script. For one thing, there is Ryan's very talented and very female lifelong camp best friend, whom he has somehow failed to mention before now. For another, it appears the demon stuff is not as entirely over as Cyn had hoped. Also, there are some secrets that perhaps she should not have kept from Ryan for quite this long.
At least any new demons that show up to ruin her summer can't possibly be as evil as Mr. Gabriel, who is, thankfully, very dead now. It's not like he could somehow come back to life to seek his terrible revenge or something. Right?
Best-selling author Michelle Knudsen brings back all of the hilarity and horror in this sizzling sequel to Evil Librarian.