Maria Leonard Olsen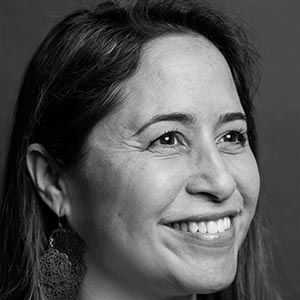 Maria Leonard Olsen is a biracial woman whose parents were forbidden by law to marry in Maryland in 1961. She is a lawyer, WPFW (89.3 FM) radio show host, journalist, writing retreat leader and author of "Not the Cleaver Family—The New Normal in Modern American Families" and "Mommy, Why's Your Skin So Brown?" Maria graduated from Holy Cross Academy, Boston College and the University of Virginia School of Law, served in the Clinton Administration's Justice Department, raised two multiracial children, and fostered newborns awaiting adoption. She's written for Bethesda Magazine, The Washington Post, Washingtonian, Parenting and Washington For Women, among other publications.
Twitter: @Mariaolsen49
Book Description
As a biracial woman, I was frequently mistaken as the nanny of my lighter-skinned children. Assumptions have not quite caught up with America's melting pot reality. The contemporary American family has changed drastically. Same-sex marriage is no longer uncommon. Couples are affirmatively choosing to have one child (a choice that may have elicited sympathy in our parent's generation), or to be child-free. Sperm banks allow women to have their own children without a partner. A mom, a dad, and 2.5 children is no longer the norm.
Within thirty years, less than half of the US population will be white. Laws prohibiting interracial marriage were banned in 1967 by the Supreme Court, and same-sex marriage is now legal. Cultural shifts and science have allowed the typical American family to no longer resemble the Cleavers of a generation ago.
This book is based on hundreds of interviews with families across the country, and illustrates just how the normative paradigm of the American family has changed. From these stories, we can examine the scope of the changes and sometimes ignorant reactions to such changes. This book is designed to raise our collective consciousness about what the contemporary American family has become, and help educators and caring citizens remain aware of and appreciate our evolving society.