Maria Gianferrari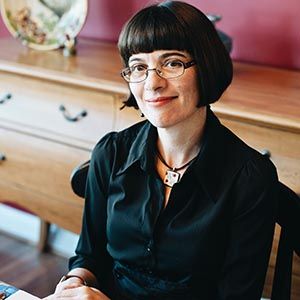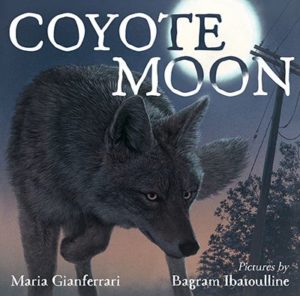 Maria Gianferrari was inspired to write "Coyote Moon" after her first coywolf sighting on a moonlit night in her own Massachusetts backyard. Maria now lives in Northern Virginia with her scientist husband, artist daughter and rescue dog, Becca. "Coyote Moon" is an ALA Notable Book, a Junior Library Guild Selection and her first book for Roaring Brook Press. She is also the author of the "Penny & Jelly" books (HMH), "Officer Katz & Houndini" (Aladdin) and "Hello Goodbye Dog," forthcoming from Roaring Brook Press in July, as well as future books with Roaring Brook Press, Boyds Mills Press and GP Putnam's Sons.
Book Description
A howl in the night.
A watchful eye in the darkness.
A flutter of movement among the trees.
Coyotes.
In the dark of the night, a mother coyote stalks prey to feed her hungry pups. Her hunt takes her through a suburban town, where she encounters a mouse, a rabbit, a flock of angry geese, and finally an unsuspecting turkey on the library lawn.
POUNCE!
Perhaps Coyote's family won't go hungry today.
This title has Common Core connections.