Laura Lippman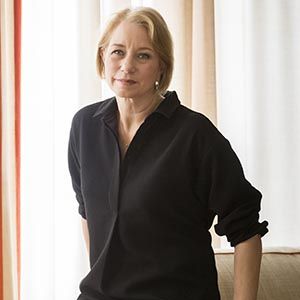 Laura Lippman is a New York Times best-selling novelist who has won more than 20 awards for her fiction and  has been nominated for 30 more. Since her debut in 1997, she has published 20 novels, a novella and a collection of short stories. Lit Hub recently named her one of the "essential" female crime writers of the last 100 years. Laura also has written for The New York Times, The Wall Street Journal, The Washington Post and T magazine. Her novel "Every Secret Thing," optioned for film by Academy Award-winning actress Frances McDormand, premiered at the Tribeca Film Festival in April 2014, starring Diane Lane, Elizabeth Banks and Dakota Fanning.
Laura was a reporter for 20 years, including 12 years at The Baltimore Sun. She began writing novels while working full-time and published seven books about "accidental PI" Tess Monaghan before leaving daily journalism in 2001.
She's a graduate of Wilde Lake High School in Columbia, Md., and attended Northwestern University's Medill School of Journalism.
Laura lives in Baltimore with her husband, David Simon, and their daughter.
Twitter: @LauraMLippman
Book Description
An African-American man accused of rape by a humiliated girl. A vengeful father. A courageous attorney. A worshipful daughter. Think you know this story? Think again.
Laura Lippman, the "extravagantly gifted" (Chicago Tribune) New York Times bestselling author, delivers "one of her best novels " (Washington Post)—a modern twist on To Kill a Mockingbird. Scott Turow writes in the New York Times, "Wilde Lake is a real success."
Luisa "Lu" Brant is the newly elected state's attorney representing suburban Maryland—including the famous planned community of Columbia, created to be a utopia of racial and economic equality. Prosecuting a controversial case involving a disturbed drifter accused of beating a woman to death, the fiercely ambitious Lu is determined to avoid the traps that have destroyed other competitive, successful women. She's going to play it smart to win this case—and win big—cementing her political future.
But her intensive preparation for trial unexpectedly dredges up painful recollections of another crime—the night when her brother, AJ, saved his best friend at the cost of another man's life. Only eighteen, AJ was cleared by a grand jury. Justice was done. Or was it? Did the events of 1980 happen as she remembers them? She was only a child then. What details didn't she know?
As she plunges deeper into the past, Lu is forced to face a troubling reality. The legal system, the bedrock of her entire life, does not have all the answers. But what happens when she realizes that, for the first time, she doesn't want to know the whole truth?