Kay Redfield Jamison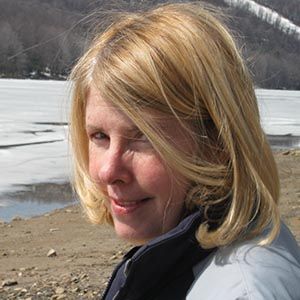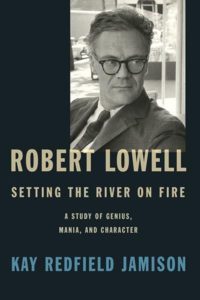 Kay Redfield Jamison is the Dalio Family professor in Mood Disorders, professor of Psychiatry at the Johns Hopkins University School of Medicine, and co-director of the Johns Hopkins Mood Disorders Center. She is also honorary professor of English at the University of St. Andrews in Scotland. She is co-author of the standard medical text on manic-depressive (bipolar) illness, which was chosen as the most outstanding book in biomedical sciences by the American Association of Publishers, and author of "Touched with Fire,"  "An Unquiet Mind," "Night Falls Fast," "Exuberance" and "Nothing Was the Same."
Dr. Jamison has written more than 125 scientific and clinical articles about mood disorders, suicide, creativity and lithium. Her memoir, "An Unquiet Mind," which chronicles her own experience with manic-depressive, or bipolar illness, was on The New York Times best-seller list for five months and translated into 30 languages. "Night Falls Fast: Understanding Suicide" was a national best-seller and selected by The New York Times as a Notable Book of 1999. "Exuberance: The Passion for Life" was selected by The Washington Post, The Seattle Times and The San Francisco Chronicle as one of the best books of 2004 and by Discover magazine as one of the best science books of the year. Her most recent book, "Nothing Was the Same," was chosen by The Washington Post as one of the best books of 2009. Dr. Jamison is a fellow of the American Academy of Arts and Sciences and the recipient of numerous literary and scientific awards, including the Lewis Thomas Prize, the Sarnat Prize from the National Academy of Medicine and a MacArthur Fellowship. Her book about Robert Lowell, "Robert Lowell: Setting the River on Fire," will be published by Knopf in early 2017.
Book Description
The best-selling author of An Unquiet Mind now gives us a groundbreaking life of one of the major American poets of the twentieth century that is at the same time a fascinating study of the relationship between manic-depressive (bipolar) illness, creative genius, and character.
In his Pulitzer Prize-winning poetry, Robert Lowell (1917-1977) put his manic-depressive illness into the public domain. Now Dr. Kay Redfield Jamison brings her expertise to bear on his story, illuminating the relationship between bipolar illness and creativity, and examining how Lowell's illness and the treatment he received came to bear on his work. His New England roots, early breakdowns, marriages to three eminent writers, friendships with other poets, vivid presence as a teacher and writer refusing to give up in the face of mental illness--Jamison gives us Lowell's life through a lens that focuses our understanding of the poet's intense discipline, courage, and commitment to his art. Jamison had unprecedented access to Lowell's medical records, as well as to previously unpublished drafts and fragments of poems, and was the first biographer to speak to his daughter. With this new material and a psychologist's deep insight, Jamison delivers a bold, sympathetic account of a poet who was--both despite and because of mental illness--a passionate, original observer of the human condition.