Jen Swann Downey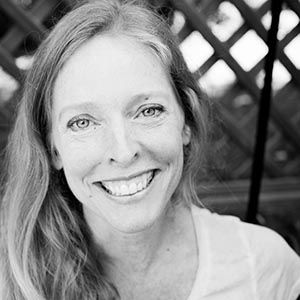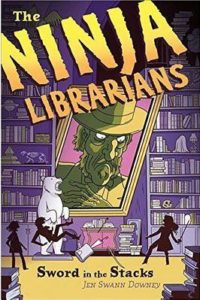 Jen Swann Downey is the author of "The Ninja Librarians: The Accidental Keyhand" and her latest, "The Ninja Librarians: Sword in the Stacks" (Sourcebooks 2014, 2016).  So far in life, Jen has learned how to fail at growing broccoli and dismount a horse by sliding down its neck. She will be forever haunted by that post-apocalyptic Twilight Zone episode in which a book-lover finally has the time to read all the books he wants, but then steps on his one pair of eyeglasses.
Twitter: @jenswanndowney
Book Description
Shelve This Book Under "D" for Dangerous.
(Also daring, dramatic, dashing, daft, and dazzling!)
After stumbling upon the secret society of time-traveling ninja librarians, Dorrie has finally joined Petrarch's Library as an apprentice! One day, she'll actually go on missions to rescue people whose words have gotten them into trouble. For now she's taking some interesting classes:
• First and Last Aid: When Nobody Else is Coming
• Spears, Axes, and Cats: Throwing Objects with Precision and Flair
• Codes, Invisible Inks, and Smoke Signals: Keeping Secrets 101
But on a training mission to 1912 England, Dorrie finds herself dangerously close to a member of the Stronghold – the Library's biggest enemy. This is her opportunity! Dorrie can spy on the enemy, find the missing key...and become a real Lybrarian!
But if she makes a mistake, Dorrie could lead their enemy right to the very place she's trying to save...and everyone she cares about.
Praise for The Ninja Librarians: The Accidental Keyhand:
"Scrambles so madcap that it's hard to turn the pages fast enough to keep up."-Kirkus Starred Review
"[A] melding of fantasy, adventure, and history...Readers who miss the collegial, magical setting of Hogwarts will enjoy exploring Petrarch's Library." – School Library Journal
"Delightfully funny from the first page." -Booklist
"A rollicking adventure with a smart heroine, heaps of mystery and the whole of history to explore. It's like finding Lara Croft running your local library! " -Lissa Evans, author of Horten's Miraculous Mechanisms