Jeff Wilser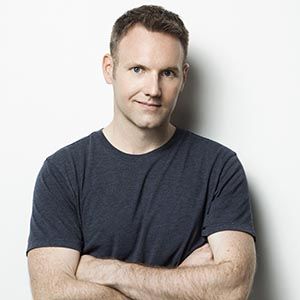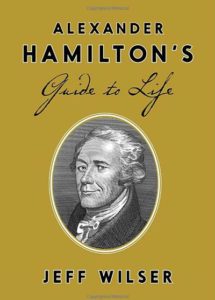 Jeff Wilser is the author of "Alexander Hamilton's Guide to Life" from Three Rivers Press, as well as four previous books, including  "The Good News About What's Bad For You… and The Bad News About What's Good For You."
His writing has appeared in print or online in New York magazine, GQ, Condé Nast Traveler, TIME, Glamour, Cosmo, Esquire, mental_floss, Men's Fitness, Los Angeles Times, Chicago Tribune, The Miami Herald, The Baltimore Sun, Detroit Free Press and The Huffington Post. He has written about U.S. history, health, relationships, film, travel, monks, Game of Thrones, hashtags and the folly of juice cleanses. He lives in Brooklyn, N.Y., with zero dogs. He can't tan.
Instagram: @jeffwilser
Twitter: @jeffwilser
Book Description
The life—and lessons—of the Founding Father who mastered the arts of wit, war, and wealth, long before becoming the subject of Broadway's Hamilton: An American Musical
Two centuries after his death, Alexander Hamilton is shining once more under the world's spotlight—and we need him now more than ever.
Hamilton was a self-starter. Scrappy. Orphaned as a child, he came to America with nothing but a code of honor and a hunger to work. He then went on to help win the Revolutionary War and ratify the Constitution, create the country's financial system, charm New York's most eligible ladies, and land his face on our $10 bill. The ultimate underdog, he combined a fearless, independent spirit with a much-needed dose of American optimism.
Hamilton died before he could teach us the lessons he learned, but Alexander Hamilton's Guide to Life unlocks his core principles—intended for anyone interested in success, romance, money, or dueling. They include:
· Speak with Authority Even If You Have None (Career)
· Seduce with Your Strengths (Romance)
· Find Time for the Quills and the Bills (Money)
· Put the Father in Founding Father (Friends & Family)
· Being Right Trumps Being Popular (Leadership)
For history buffs and pop-culture addicts alike, this mix of biography, humor, and advice offers a fresh take on a nearly forgotten Founding Father, and will spark a revolution in your own life.