Jack Viertel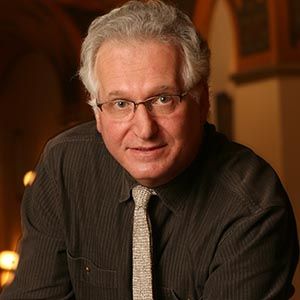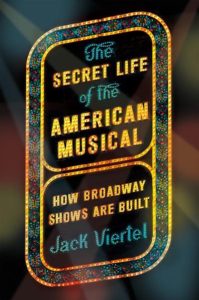 Jack Viertel is the senior vice president of Jujamcyn Theaters, which owns and operates five Broadway Theaters, currently presenting "The Book of Mormon," "Groundhog Day," "Kinky Boots," "Amelie" and "Present Laughter." He is also the artistic director of New York City Center's Encores! series, which is presenting "Big River," "The Golden Apple" and "The New Yorkers" for the 2017 season. He spent two years as Dramaturg of the Mark Taper Forum, and from 1980 to 1985 was the drama critic and arts editor of the Los Angeles Herald Examiner. He was the original conceiver and co-producer of "Smokey Joe's Cafe" and the conceiver of "After Midnight." He also helped shepherd six of August Wilson's plays to Broadway, as well as Tony Kushner's "Angels in America," the original "Into the Woods," "City of Angels," "Jelly's Last Jam" and "Hairspray," among others.
Twitter: @JackViertel1
Book Description
A New York Times Bestseller
For almost a century, Americans have been losing their hearts and losing their minds in an insatiable love affair with the American musical. It often begins in childhood in a darkened theater, grows into something more serious for high school actors, and reaches its passionate zenith when it comes time for love, marriage, and children, who will start the cycle all over again. Americans love musicals. Americans invented musicals. Americans perfected musicals. But what, exactly, is a musical?
In The Secret Life of the American Musical, Jack Viertel takes them apart, puts them back together, sings their praises, marvels at their unflagging inventiveness, and occasionally despairs over their more embarrassing shortcomings. In the process, he invites us to fall in love all over again by showing us how musicals happen, what makes them work, how they captivate audiences, and how one landmark show leads to the next―by design or by accident, by emulation or by rebellion―from Oklahoma! to Hamilton and onward.
Structured like a musical, The Secret Life of the American Musical begins with an overture and concludes with a curtain call, with stops in between for "I Want" songs, "conditional" love songs, production numbers, star turns, and finales. The ultimate insider, Viertel has spent three decades on Broadway, working on dozens of shows old and new as a conceiver, producer, dramaturg, and general creative force; he has his own unique way of looking at the process and at the people who collaborate to make musicals a reality. He shows us patterns in the architecture of classic shows and charts the inevitable evolution that has taken place in musical theater as America itself has evolved socially and politically.
The Secret Life of the American Musical makes you feel as though you've been there in the rehearsal room, in the front row of the theater, and in the working offices of theater owners and producers as they pursue their own love affair with that rare and elusive beast―the Broadway hit.