Hena Khan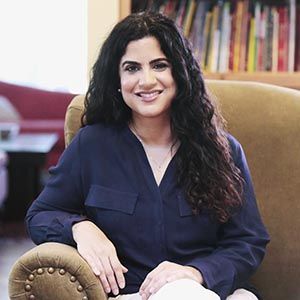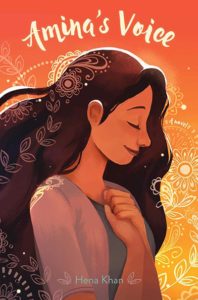 Hena Khan is a picture book and middle grade author. Her recent middle grade novel, "Amina's Voice" (Salaam Reads, 2017) has received starred reviews from Kirkus, Booklist and School Library Journal. Hena's picture book, "It's Ramadan, Curious George" (Houghton Mifflin Harcourt, 2016), made international headlines. "Golden Domes and Silver Lanterns" (Chronicle Books, 2012) was a 2013 ALA Notable Book and a 2013 Bank Street College of Education Best Children's Book of the Year. "Night of the Moon" (Chronicle, 2008) was a Booklist 2009 Top 10 Religion Book for Youth. Hena  also has written two middle grade choose-your-own-adventure style novels.
Instagram: @henakhanbooks
Twitter: @henakhanbooks
Book Description
A Pakistani-American Muslim girl struggles to stay true to her family's vibrant culture while simultaneously blending in at school after tragedy strikes her community in this sweet and moving middle grade novel from the award-winning author of It's Ramadan, Curious George and Golden Domes and Silver Lanterns.
Amina has never been comfortable in the spotlight. She is happy just hanging out with her best friend, Soojin. Except now that she's in middle school everything feels different. Soojin is suddenly hanging out with Emily, one of the "cool" girls in the class, and even talking about changing her name to something more "American." Does Amina need to start changing too? Or hiding who she is to fit in? While Amina grapples with these questions, she is devastated when her local mosque is vandalized.
Amina's Voice brings to life the joys and challenges of a young Pakistani American and highlights the many ways in which one girl's voice can help bring a diverse community together to love and support each other.