Alexis Frederick-Frost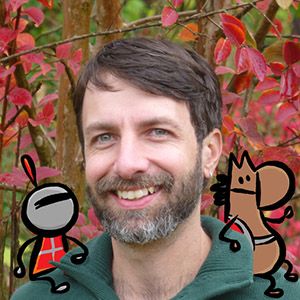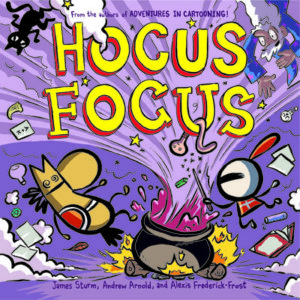 Alexis Frederick-Frost is co-author and illustrator of the critically acclaimed "Adventures in Cartooning" series of graphic novels and picture books. Combining instructional material and an exciting comic, "Adventures in Cartooning: How To Turn Your Doodles into Comics," was named a Top Ten Graphic Novel and Top Ten Art Book for Kids by Booklist. Called "a rather stupendous new high for children's graphic novels," this boundary blurring book has encouraged many young artists to create their own comics.
"Hocus Focus," the latest in a series of genre expanding publications co-written and illustrated by Alexis, uses sequential art in a picture book format. Utilizing a simplified panel structure and accessible writing, these hilarious stories appeal to young readers. Illustrated endpapers provide drawing instructions for the main characters, inspiring a new generation of illustrators to draw. A graduate from the inaugural class of the Center for Cartoon Studies, Alexis lives with his wife in Maryland.
Twitter: @afrederickfrost
Book Description
All day long, the Knight peels turnips. This isn't what she had in mind for her first magic lesson. She wants to make a magic potion, not soup! Things get a lot more exciting when she steals the wizard's magic wand and spell book. Her potion transforms Edward into a giant worm―and he's hungry!
Hocus Focus offers more sweet, goofy storytelling from the creators of Adventures in Cartooning. With simple how-to-draw tutorials on the endpapers, these cute picture books are a playful extension of the hit instructional series.