Erin Entrada Kelly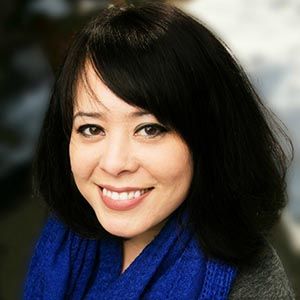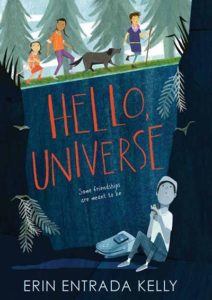 Erin Entrada Kelly's debut novel, "Blackbird Fly," was a 2015 JLG Selection, SIBA Best Book of the South and finalist for the Pat Conroy Southern Book Prize. "Blackbird Fly" also was named an ALA Notable Book, earned an APALA Honor Award for Literature and received the Golden Kite Honor Award. Kirkus, SLJ and the Center for Multicultural Literature all named "Blackbird Fly" one of the best books of 2015. Erin's second novel, "The Land of Forgotten Girls," was a NAIBA Book of the Year finalist, received the APALA Award for Children's Literature, and was named one of the best contemporary books of 2016 by Booklist.
Erin's third novel is "Hello, Universe," which earned starred reviews from SLJ, Booklist, Publisher's Weekly and Kirkus.
Erin was raised in Lake Charles, La., but now lives in the Philadelphia area. Erin is mestiza and identifies as Filipina-American. Her mother is Visayan and lives in Cebu, which is why many of Erin's Filipino characters speak Cebuano rather than Tagalog.
Twitter: @erinkellytweets
Book Description
Acclaimed and award-winning author Erin Entrada Kelly's Hello, Universe is a funny and poignant neighborhood story about unexpected friendships. Told from four intertwining points of view—two boys and two girls—the novel celebrates bravery, being different, and finding your inner bayani (hero), and it's perfect for fans of Lynda Mullaly Hunt, Thanhha Lai, and Rita Williams-Garcia.
In one day, four lives weave together in unexpected ways. Virgil Salinas is shy and kindhearted and feels out of place in his crazy-about-sports family. Valencia Somerset, who is deaf, is smart, brave, and secretly lonely, and she loves everything about nature. Kaori Tanaka is a self-proclaimed psychic, whose little sister, Gen, is always following her around. And Chet Bullens wishes the weird kids would just stop being so different so that he can concentrate on basketball. They aren't friends, at least not until Chet pulls a prank that traps Virgil and his pet guinea pig at the bottom of a well. This disaster leads Kaori, Gen, and Valencia on an epic quest to find the missing Virgil. Sometimes four can do what one cannot. Through luck, smarts, bravery, and a little help from the universe, a rescue is performed, a bully is put in his place, and friendship blooms. The acclaimed author of Blackbird Fly and The Land of Forgotten Girls writes with an authentic, humorous, and irresistible tween voice that will appeal to fans of Thanhha Lai and Rita Williams-Garcia.