Brian W. Stolarz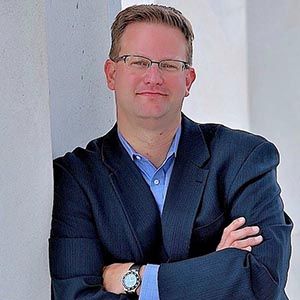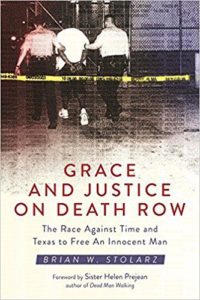 Brian W. Stolarz is an award-winning criminal defense attorney and best-selling author. He is dedicated to pro bono service and received the Pro Bono Legal Service Award and the Caritas Award from Catholic Charities for the Archdiocese of Washington, as well as the Light of Justice Award from Texas Defender Service. Brian served as counsel to Alfred Dewayne Brown, who was exonerated in June 2015 after serving 10 years on Texas's death row. His work has been profiled in The Washington Post, The Houston Chronicle and on the Today Show. Brian's book, "Grace and Justice on Death Row: The Race against Time and Texas to Free an Innocent Man," premiered on The Washington Post best-seller list for non-fiction. He is a partner at LeClairRyan in Alexandria, Va.
Twitter: @brianstolarz
Book Description
A Washington Post bestseller!
A chilling and compassionate look at how close an innocent man was to being put death with a foreword by Sister Helen Prejean, author of Dead Man Walking.
What is worse than having a client on Death Row in Texas? Having a client on Death Row in Texas who is innocent and not knowing if you will be able to stop his execution in time.
Grace and Justice on Death Row: A Race Against Time to Free an Innocent Man tells the story of Alfred Dewayne Brown, a man who spent over twelve years in prison (ten of them on Texas' infamous Death Row) for a high-profile crime he did not commit, and his lawyer, Brian Stolarz, who dedicated his career and life to secure his freedom. The book chronicles Brown's extraordinary journey to freedom against very long odds, overcoming unscrupulous prosecutors, corrupt police, inadequate defense counsel, and a broken criminal justice system. The book examines how a lawyer-client relationship turned into one of brotherhood.
Grace And Justice On Death Row also addresses many issues facing the criminal justice system and the death penalty – race, class, adequate defense counsel, and intellectual disability, and proposes reforms.
Told from Stolarz's perspective, this raw, fast-paced look into what it took to save one man's life will leave you questioning the criminal justice system in this country. It is a story of injustice and redemption that must be told.