Booki Vivat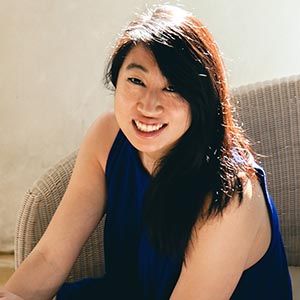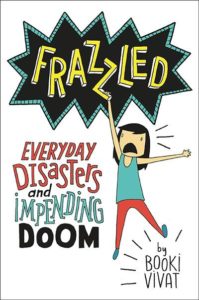 Booki Vivat has been doodling somewhat seriously since 2011 and not-so-seriously since childhood. She grew up in Southern California and graduated from the University of California, San Diego. She currently works in publishing and lives in Brooklyn, N.Y. "Frazzled: Everyday Disasters and Impending Doom" is her first novel.
Twitter: @thebookiv
Book Description
"Hilarious." (NPR's All Things Considered)
"Honest, sweet, and laugh-out-loud funny. Fans of Smile and Diary of a Wimpy Kid will appreciate this debut." (Brightly.com)
Meet Abbie Wu. Abbie is in crisis—and not just because she's starting middle school or because she's stuck in a family that doesn't quite get her or because everyone seems to have a Thing except her. Abbie Wu is always in crisis.
From debut author and professional doodler Booki Vivat, Frazzled dives right into the mind of this hilariously neurotic middle school girl as she tries to figure out who she is and where she belongs. Akin to Smile by Raina Telgemeier, Frazzled is heavily illustrated, embarrassingly honest, and sure to appeal to anyone in the middle of figuring out how to survive the everyday disasters of growing up.