Molly Brooks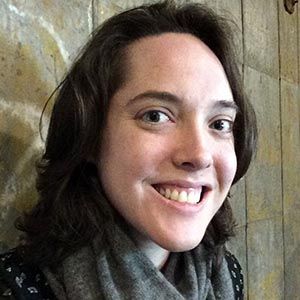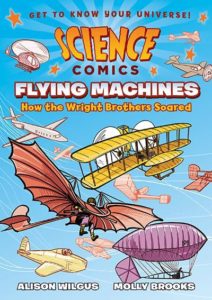 Molly Brooks grew up in Nashville, Tenn., received her MFA in illustration from the School of Visual Arts, and is currently based in Brooklyn. Her illustrations have appeared in The Village Voice, The Guardian, The Boston Globe, Time Out New York, The Toast, BUST Magazine, Sports Illustrated online, and elsewhere.
Twitter: @mollybrooks
Tumblr: MollyBrooks
Molly Brooks at the 2017 GBF:
Program:
Science Comics
Time: 2:15 pm - 3:05 pm
Genre: Fiction
Location: Jim Henson Pavilion
Signing Time: 3:15 pm
Book Description
Take to the skies with Flying Machines!
Follow the famous aviators from their bicycle shop in Dayton, Ohio, to the fields of North Carolina where they were to make their famous flights. In an era of dirigibles and hot air balloons, the Wright Brothers were among the first innovators of heavier than air flight. But in the hotly competitive international race toward flight, Orville and Wilbur were up against a lot more than bad weather. Mechanical failures, lack of information, and even other aviators complicated the Wright Brothers' journey. Though they weren't as wealthy as their European counterparts, their impressive achievements demanded attention on the international stage. Thanks to their carefully recorded experiments and a healthy dash of bravery, the Wright Brothers' flying machines took off.